Find a partner
Get expert help to transform the way you work
Structuring workspaces. Building apps. Training. Rolling it out. There's much more to implementing a new work tool besides sending out the invites. Get hands on help from our global network of Preferred Partners to design and create a collaborative environment that's just right for the way your business works.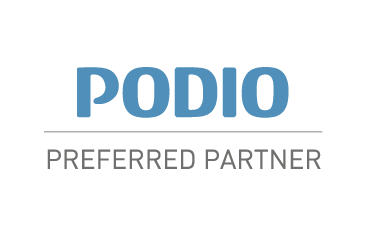 Podio Preferred Partners are Podio implementation and integration experts who can help you create and implement Podio in your organization.
User adoption is key to a successful implementation of social software. Podio Partners can help you assess what your needs are on the process side as well as the people side to configure Podio to suit your business, in turn creating a collaborative environment that your people want to be a part of.
Process consulting and workflow implementation. Assessment of your business & structuring of Podio workspaces and apps.

Change Management. Creating and communicating plans for a new way of working on Podio.

Roll-out plan. Build the onboarding strategy that will ensure Podio as a part of your everyday workflow.

Podio training Make sure people get the right training and materials for their specific use of Podio.

Custom development. Get help to tweak Podio so it is just right.

Integrations. Setup Podio to work with other business software.