Go mobile
Work the way you want, where you want.
Podio is the collaborative work platform to help you and your team manage projects and run business processes like sales, recruiting and product development. With apps for iPad, iPhone and Android you'll stay coordinated no matter where you're working from.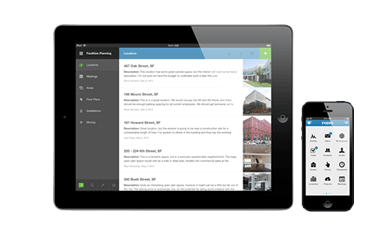 With Podio you'll send less emails and use less spreadsheets. Work is social and structured, enabling your team to do more together.
You communicate by sharing status messages, files and links in your team's activity stream - there's no cc-mayhem or missing attachments here. Your workflows are managed with Podio Apps, flexible structures that you control - replacing the need for separate web-tools and spreadsheets. Everything is connected, online and mobile. Powerful integrations also make it easy to add Google Docs and content from Dropbox, ShareFile and more to your workflows on Podio.
Workspaces. Bring the perfect team together to manage any project or business process. Work with anyone from anywhere.

Podio Apps. Hundreds of free work apps for handling projects, sales leads, product development, job candidates and more.

Tasks. The next level of task management. Podio adds business context to every task, saving you time.

Files & documents. Access and share content with integrations of every major file-sharing service.

Social Activity Streams. Get progress updates on everything in your work, in real-time. Share statuses, files and links in one place.

Smart Inbox & Contacts. Stay in the loop with push notifications and private messaging, integrated with your phonebook.

"The implementation of Podio has completely revolutionized the way we work."
12 Stars Media is a video production company based in Indianapolis, USA. They use Podio to handle all their workflows, from bringing in new clients to managing video productions. See how Podio for iPad helps 12 Stars complete projects faster for their clients.