Group Partners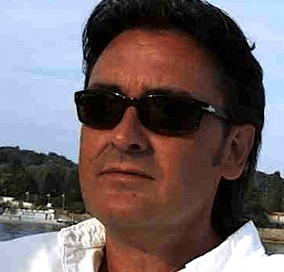 John Caswell and Hazel Tiffany, Senior Partners
Group Partners is a London-based strategic consulting business that helps large multi-national and government organisations improve their business performance. It does this by engaging objectively with business issues. The company uses a core approach called 4D™ which is underpinned by a philosophy called Structured Visual Thinking™. This equates to the application of Visualisation, Pattern Recognition, Information Design and Business Logic.
CRM
project management
partner and client extranet
deliverables management
intranet
knowledge sharing
"Within 30 minutes of starting to use Podio I had a workspace with information ready to be shared with a client – my very first user experience was super easy, quick and fun"
John and Hazel manage a small consultancy that helps large government organizations and multi-national corporations develop vision and strategies and then communicate and explain intangible ideas through logical structured frameworks and visualization. Not an easy task.
Finding tools to facilitate this work wasn't straightforward, either. The company had been using a combination of Yammer, Facebook, LinkedIn, Basecamp, Huddle, Evernote, Google Wave and about two dozen other platforms and applications.
How can you share work easily and intuitively?
The aim was to manage, share and discuss work internally and with clients. But the results were a little messy, with both John and Hazel feeling that these tools were each focused on only one 'niche' instead of providing a more holistic solution. And none of the tools achieved the desired intuitive visual interface that would make the experience easy and simple.
Everything changed with Podio.
John and Hazel finally feel comfortable with a tool that allows them to do so much in one place, including:
Storing and sharing work processes and deliverables with their staff and clients
Creating a debate and discussion forum for every client and every project in a contextual manner
Uploading multimedia files like visuals and videos and connecting them to ongoing work processes
Accessing profiles of all parties involved in each workflow.
In addition to achieving all that in one place, John and Hazel like the simplicity of the App Builder which allows them to create Podio apps that are tailored to their specific needs. John says: "It was a simple, smart and intuitive experience to drag and drop boxes and build a modular app that fitted my exact needs. Exhilarating by comparison with anything that has gone before!"
Save time by keeping all work and conversations in one place.
Hazel estimates that Podio now saves the company 20% of the time previously used - by having all the work and conversations centralized in one place. Podio means that people work more efficiently and effectively, and it frees up time for productive work. Podio also means that while John and Hazel are travelling the world to meet their international clients, they can access material on the go, and their staff can use and re-use work content easily without the need for extra guidance. This raises overall productivity.
Clients keep in touch using the shared Podio workspace
Most importantly, Podio improves John and Hazel's relationships with clients, because their customers now have an easy way to continue the dialogue and discussion following a workshop or action point.
Would you like to have a solution that improves your work life and makes your clients happier? Check out some of the available apps in the App Market and Signup to start using Podio today.