Collaboration Software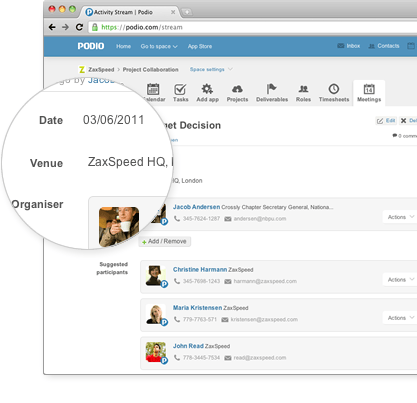 Get everybody aligned with shared goals thanks to collaboration software that finally works like you.
You will love Podio instantly: easy to use and with fast productivity gains for teams of all sizes. No matter whether you look for the easiest way to get rid of flooded email inboxes or want to share files and documents for real-time team collaboration - Podio's social and feature-rich collaboration software fits to your needs.
With Podio online collaboration and communication on projects and files in one centralized, secure place has never been easier. Set up workspaces for project collaboration in seconds. Manage and share files, meetings, contacts and all other information in their relevant context. Finally, there is a much more effective and fun way to work together online.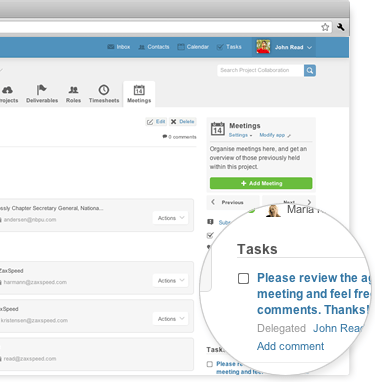 Key Benefits
Save time by working and communicating in one single place instead of emails, documents, and different tools
Increase productivity through the focus on getting work done together - social, mobile and in real time
Create better relationships with your colleagues and clients through a more human way of interacting and sharing
Get a free employee network for your whole company and securely share files, calendar and tasks
Get started for free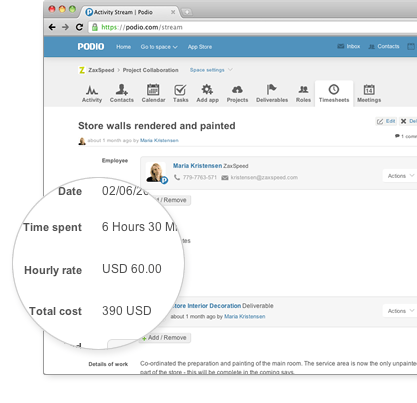 Online collaboration on Podio saves Group Partners 20% time

Meet Group Partners, a London-based strategic consultancy that helps multi-national and government organisations improve their business performance. They were missing a tool to give them and their clients an easy and simple experience to work together. With Podio's collaboration software everything changed and it's now easier than ever to create a great client relationship.
Lowered transaction costs by storing and sharing files, deliverables and milestones with their staff and clients
Saving 20% time by having all client collaboration and conversations centralized in one place
Free for 5 users, Premium just $9 each Get started for free